How does it work?
Just take a picture, select the construction phase, and select the home. Your customer will automatically get a notification & link to their home's website with a visual timeline. Sending construction updates has never been easier.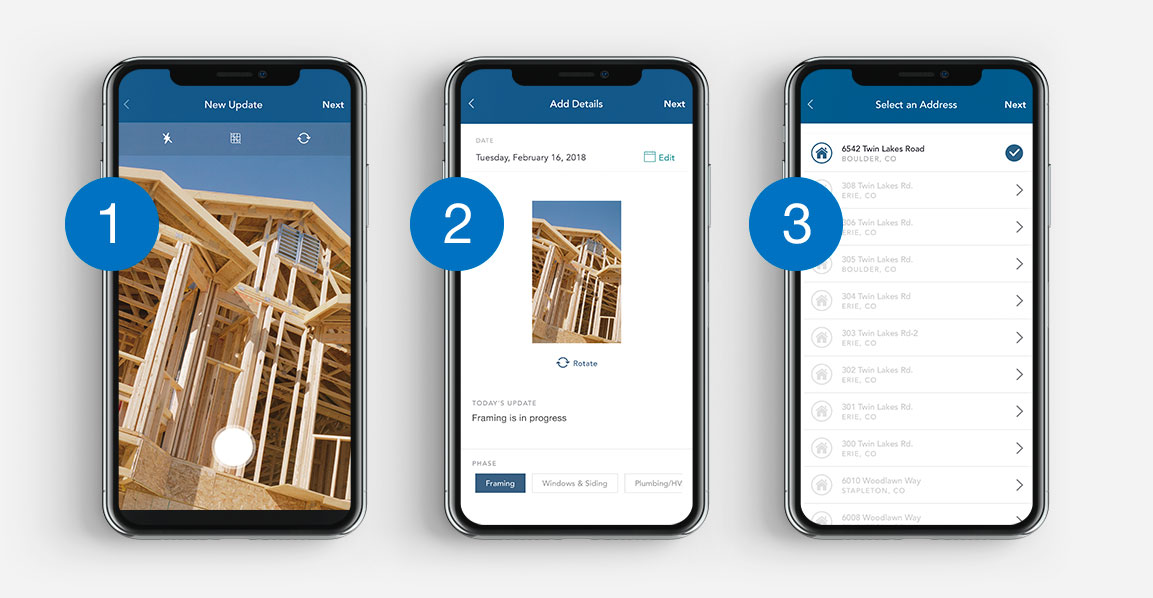 Request your free trial

And learn first-hand why the country's top builders are turning to Signal
"Weekly updates on construction progress is what our buyers love most. Without a tool like Signal it's impossible to make them consistent."
VP Sales & Marketing, Top 150 Builder
"The updates I received from my builder caused me more anxiety…they were inaccurate, inconsistent and lacked meaningful information."
New Construction Homeowner from a builder NOT using Signal
"This is saving our Sales team almost a full day every week. Which equates to more time prospecting, and selling."
Director of Sales, Regional Construction Co.
"Finally…a simple, visual communication tool. This will change the industry."
VP/Marketing, Boulder Creek Neighborhoods
"With good communication during construction – we have happy customers. When it's poor, we get bad reviews. Consistent construction updates are essential."
Construction Superintendent of top 10 Builder
"If every builder in the country isn't using this, they should be."
30-year New Home Sales Executive VP